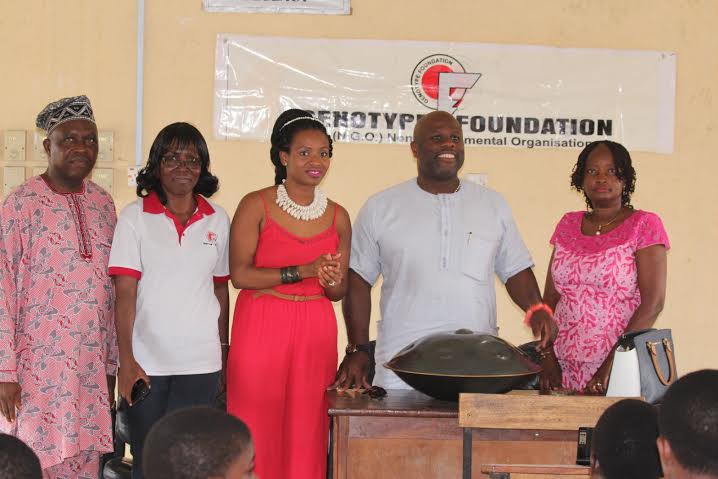 By  : IJEOMA OKOLI  (emc3)
Summary of RCF's visit to Agidimgbi Grammar School with the Genotype Foundation on Tuesday, 6th October 2015
SUMMARY OF VISIT TO AGIDIMGBI GRAMMAR SCHOOL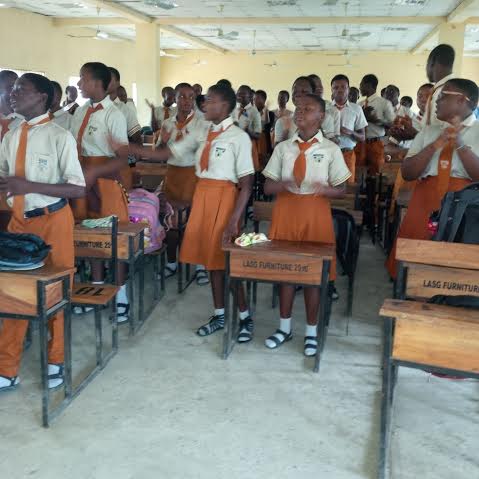 The Richard Coker Foundation, as a continuation of The Genotype Group's September event sponsorship visited Agidimgbi Grammer School in Ikeja to create awareness about the Sickle Trait and other blood issues. Also present at the event were Mr Kasim M Mufutau and Mrs Sunmon Ade who represented the Ministry of Health.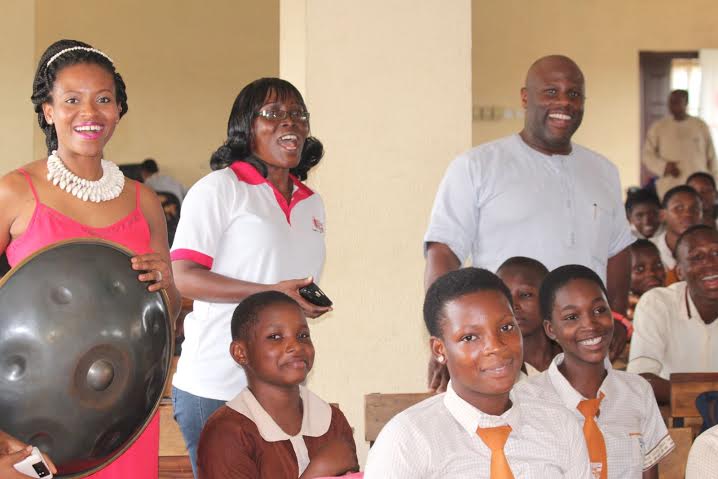 While blood screening of the students (who had obtained permission from their parents prior to the date of event), Baba Epega of Richard Coker Foundation addressed the Students on Sickle cell and other blood issues. He also spoke to the students about hard work and the need to study and excel in their academics regardless of what career path they have chosen.
Singer/ Song writer, The Venus Bushfires sang her "Last Winter's Sparrow" for the students which they enjoyed immensely. This was followed by an interactive session, giving the students an opportunity to ask questions and express themselves.